A Female Fight for the Future
Share
The global climate movement is driven by young women, for instance Greta Thunberg. Der Tagesspiegel accompanies female activists in Africa in their fight against climate change but also poverty, education, gender equality, and health.
€112,500 Budget in Euros
2022 Final release date
4 Round winner
3 Locations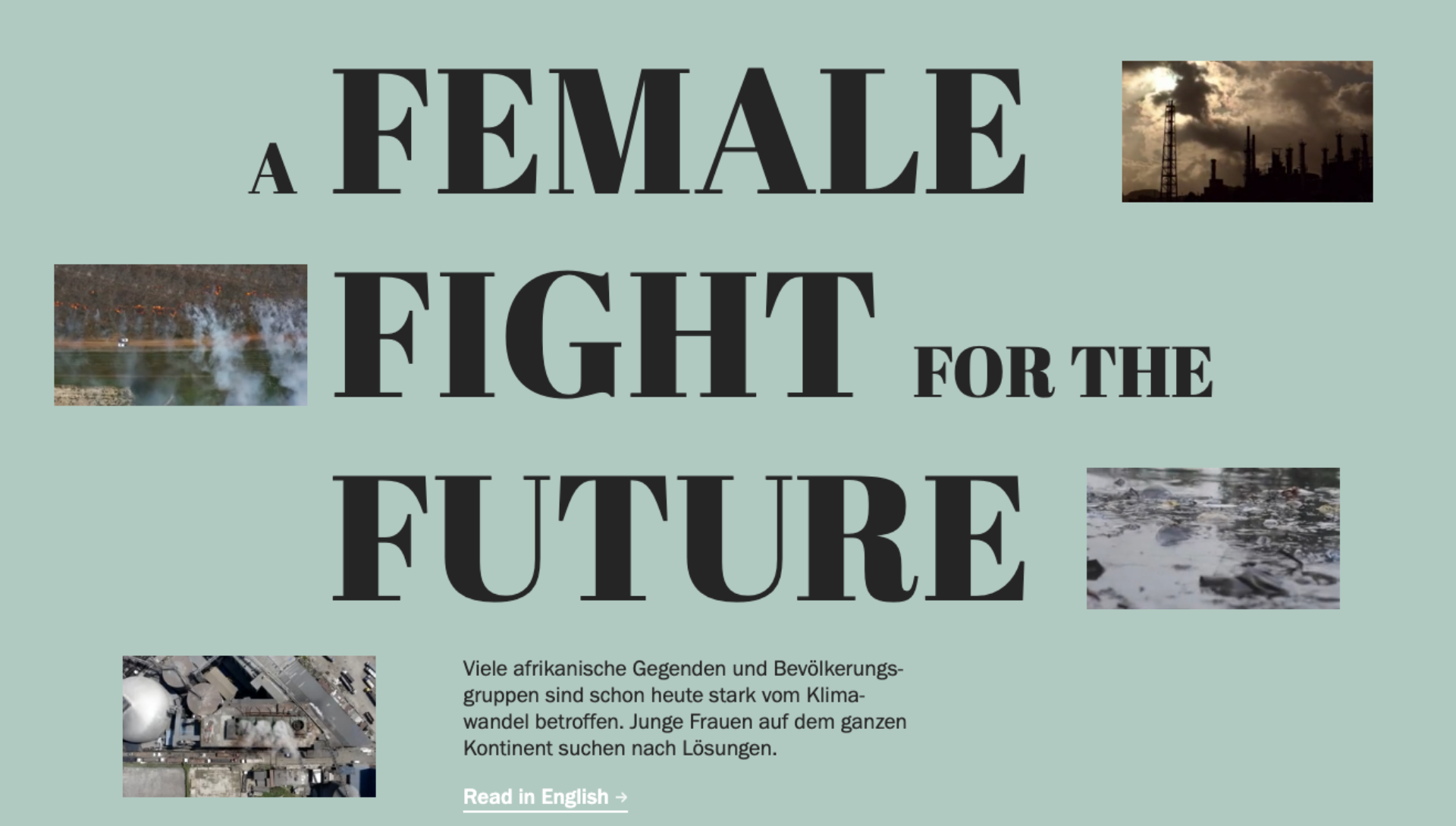 This project will follow young female climate activists from Africa who work under challenging conditions in their project "How to shape the future - young female role models". Although their home countries are already deeply affected by the climate crisis, they receive less public attention than, for example, Greta Thunberg. In Africa, those activists do not only fight against climate change but also for a live without poverty, with quality education, gender equality, health, and well-being. The project accompanies those women and their projects in Uganda, Zambia, and other African countries as well as their counterparts in Germany and show the interaction between them.
Climate change has an impact on so many SDGs – like no poverty, zero hunger, good health and well-being, or clean water and sanitation. The young women movement stresses this relationship. The project investigates to what extent a higher degree of education and gender equality will help to solve the problem. The young women are among those who might be game changers for sustainable development in their countries.
Project links
Publications