Can I Get Some Water?
Share
An interactive multimedia microsite to discover the topic of water from unexpected angles
€150,000 Budget in Euros
2016 Final release date
1 Round winner
16 Locations
12 Durations in months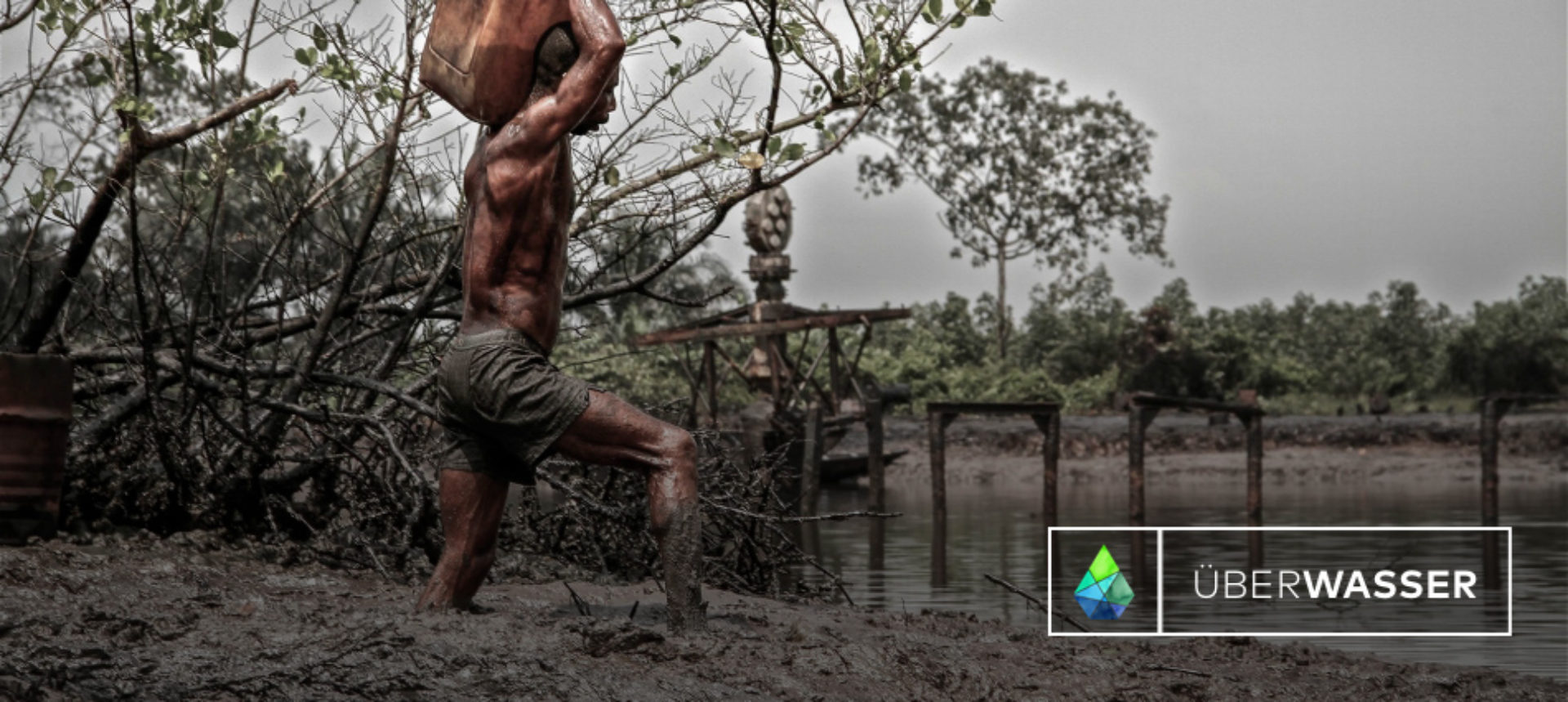 It's just an ordinary morning in Germany. Jets of water flow from the shower and the toilet flush gurgles. Coffee simmers in a jug on the stove and there's a glass of tap water ready to wash down a breakfast croissant. The day is just half an hour old, yet the average German has already used 40 liters of water. In Germany, water is permanently available at a negligible cost. But for 663 Million people worldwide, things could not be more different. Something that we take for granted is to them a rare commodity.
In the Indian state of Rajasthan, women walk up to 15 kilometers every day to collect water. In the Niger Delta, armed fishermen fight against water pollution by the oil industry. Seventy-five percent of the Earth is covered with water but just one percent of that is drinking water. Half the oceans and inshore waters have become severely polluted – the natural habitat for millions of animals and plants, and the very basis of man's existence.
But water is also big business: 90 billion liters of bottled water are consumed each year. Dams are being built to generate electricity, natural habitats destroyed, people displaced and historic sites flooded – like Hasankeyf in Turkey will be soon.
Water is many things at once: a disputed resource, an endangered habitat, a controversial business and a prized luxury.
WeltN24's project "Can I get some water?" (German title: ÜberWasser) will shine light on the global importance of this natural resource, put it in a worldwide context and provide a fresh take on the challenges and potential solutions of the UN Sustainable Development Goals on water issues. An interactive multimedia microsite will allow users to discover the topic of water from unexpected angles.
Readers can expect at least 20 reports from different regions of the world told through animated videos, interactive graphics, maps and videos. Multimedia storytelling, compatible with tablets and smartphones, will be used alongside reflective, classic, long-read reports.
Photo: Christian Putsch
Project links
Publications
Related videos